Board of Directors
Neil Joshi, Chair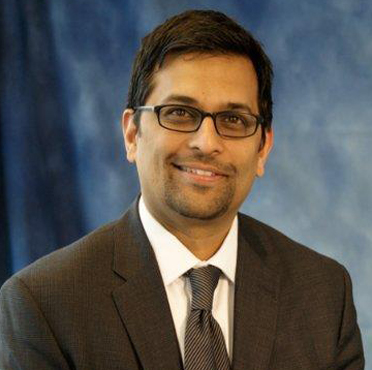 Neil Joshi joined RBC in September 1996, and since then has been on a learning journey expressed through various roles in a variety of different communities. Currently Community Manager in Oshawa, some of Neil's past roles include client advisor, banking advisor, branch manager, and commercial account manager.
In 2006, as Branch Manager, Neil opened a brand new RBC branch located in Toronto's King West Village. Leveraging the RBC Brand Promise to bring a new location to this thriving community, Neil and his team applied an entrepreneurial mindset to promote a strong and sustained presence for serving the community.
In 2010, Neil started as a Commercial Account Manager in York Region, specializing in retail & consumer services supporting entrepreneurs in the business-to-consumer space. In 2015, Neil moved to Durham as a Commercial Account Manager, specializing in supply chain clients advising manufacturing, wholesale/distribution and logistics companies.
Beginning in March 2018, Neil leads a strong team located in RBC branches throughout the City of Oshawa as Community Manager generating an integrated presence in the community.
In addition to Neil's banking experience he has been active in consulting for the Canadian Securities Institute (CSI), working on 4 projects since 2013. The projects entail generating questions for exams in the small business/commercial and branch manager areas; and providing expert advice on course material taken by students of CSI.
Neil sits on the Board of Directors as an appointed Director with the Greater Oshawa Chamber of Commerce for the past 3 years. He has also volunteered on the Business Advocacy Committee with the Whitby Chamber of Commerce, driving synergies between the Town of Whitby and the business community.
He has volunteered for Denise House, an organization that supports Women & Children living through domestic abuse, and currently sits as a Board Member on the Ignite Durham Learning Foundation. A charitable foundation formed to help mitigate the impact of children and families living in poverty.
Mohamed Karatella, Vice-Chair
Mohamed is an experienced business executive, with over forty years' experience in retail development, merchandising, and leading passionate teams.

With a background in entrepreneurial marketing, he has worked for organizations such as West 49, SLIMS, and Brandmasters Inc, leading successful product launches and expanding corporate branding.

Mohamed has been awarded the Queens Diamond Jubilee Medal for Service to Canada, and he is very proud of his philanthropic efforts. From roundtables with the federal government to chairing the Diversity and Community Engagement committee for the Town of Ajax, Mohamed is always looking to better the community around him.
Frank Auddino, Director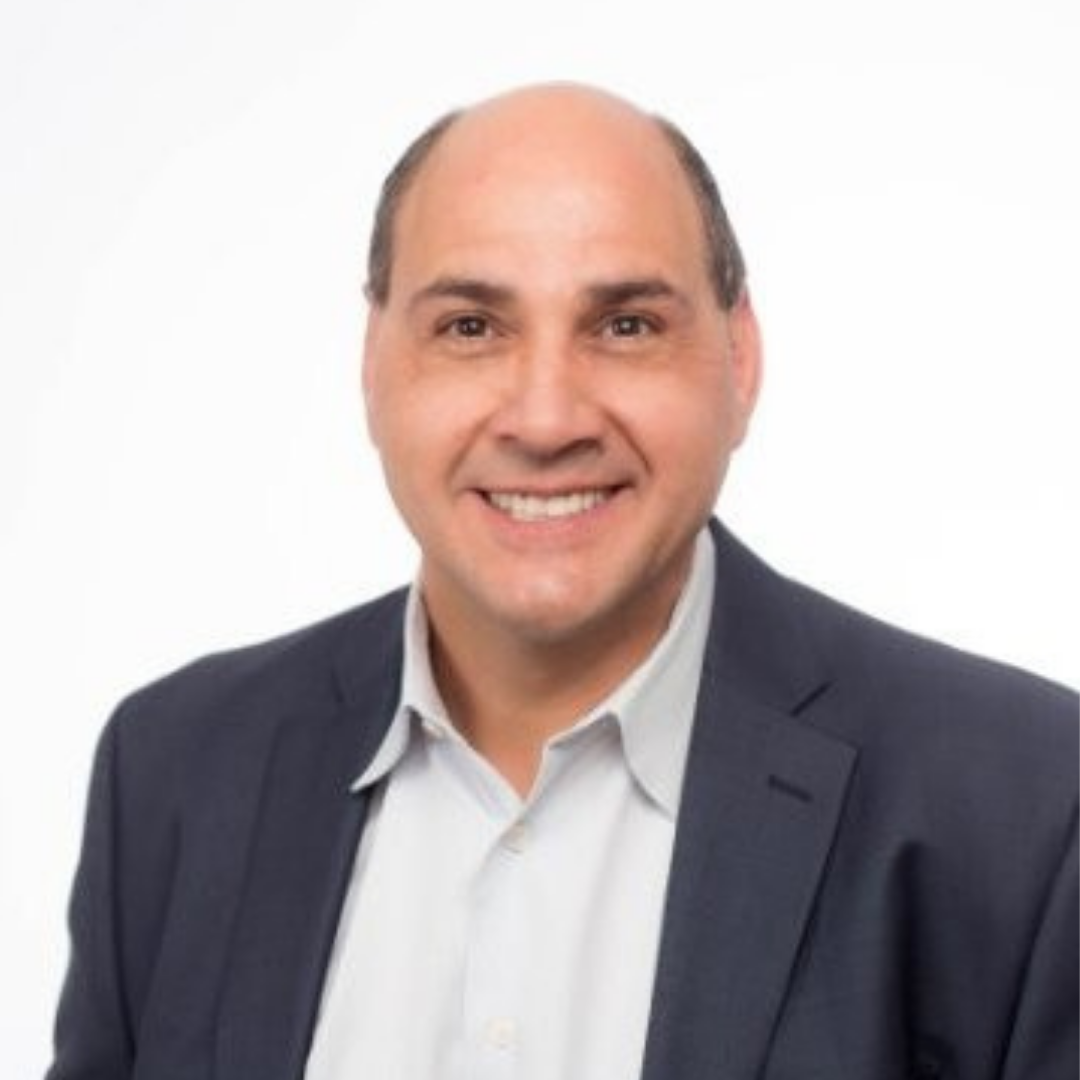 Frank brings over thirty-five years in Business Development producing top Sales with a career track record in delivering breakthrough revenue growth.

Having worked with corporations such as TC Transcontinental, Rupert Murdoch News Corporation, the Jim Pattison Group of Companies, and being a partner in a Rogers Media firm, it is the start-ups that are looking for sales growth and require funding that he revels in assisting.

Currently, Frank is an award-winning angel investor and member of multiple investment groups. His contributions have awarded him the 2019 NACO Award for Outstanding Contributions to the Canadian Early Stage Ecosystem, the 2019 Angel Investors Ontario Award for Contribution to Ontario Angel Activity, and the 2018 York Angel Investors Angel of the Year Award.

Frank also devotes time to the organizations themselves, holding positions as a York Angel Investors Board Member, VP StartUP Durham, Ambassador to the NACO World Angel Investor summit, co-founder of the National Angel Capital Organization (NACO) Investor Readiness Program, Co-Founder ACCESS IO Marketplace, Angel In Residence at NACO and with multiple Innovation Centre's, and co-chairs the membership and marketing committee with Angel Investors Ontario (AIO).

As a community-focused individual, Frank spends his time as a Rotarian, board member with the Humane Society, and the Durham District School Board IGNITE Learning Foundation.

Frank prides himself on being a well-rounded member of his community, both professionally and personally and resides in Ajax, Ontario, with his wife Kim, and his rescue cats, Opal and Benny.
Dexter John, Director
Dexter is the President and Chief Executive Officer of Gryphon Advisors Inc. Dexter is responsible for the North American business where he leads a team of experienced governance and financial professionals.

With over 25 years of experience in capital markets, Dexter has a strong knowledge of corporate law and a thorough understanding of financial markets. From his work at major Canadian law firms, boutique investment banks to his tenure at the Investment Dealers Association, Ontario Securities Commission and the Toronto Stock Exchange, Dexter has a strong public equities market background as well as significant regulatory experience.

Dexter's career as a director and board advisor spans more than 10 years. He was the Chairman of Partners Real Estate Investment Trust, director of Augustine Ventures Inc. (now Red Pine Exploration). Dexter currently sits on the board of Organigram Holdings Inc. where he is a member of the Audit committee, Nominating and Governance Committee and Chair of the Investment Committee and he was recently appointed to the board of the Financial Services Regulatory Authority (Ontario).

Dexter holds the ICD.D designation and received his law degree from Queen's University and holds a Mathematics for Commerce degree from York University.
Taryn Eickmeier, Director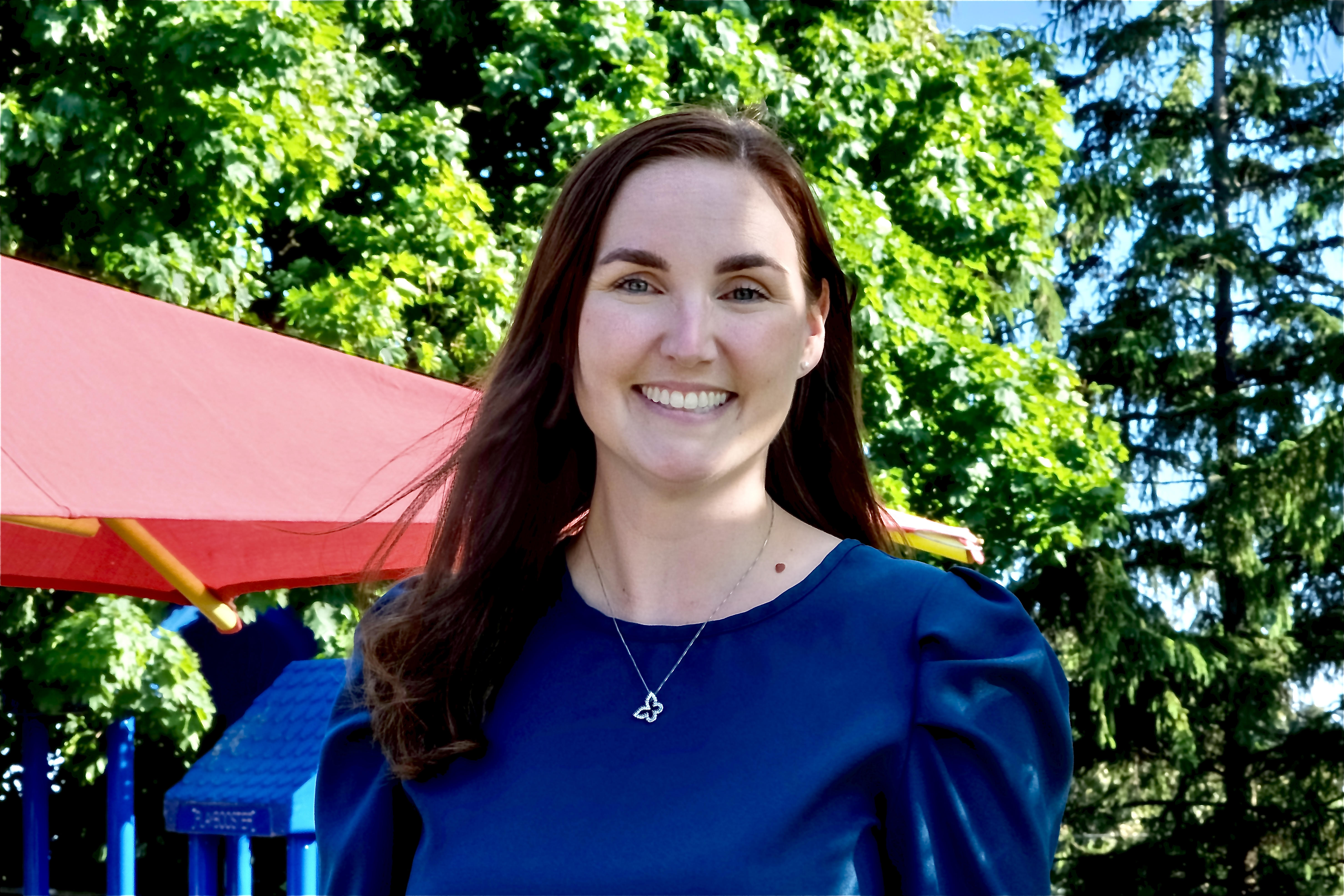 Dr. Taryn Eickmeier joined the Ignite Learning Foundation Board of Directors in 2022, the year following her eldest child's introduction to the Durham District School Board. Taryn is a mother of two young boys and an active citizen in the Durham Region. Currently, Taryn serves as the Director of Strategic Communications, Partnerships and Engagement with Grandview Kids, Durham Region's only children's treatment centre. Taryn holds an undergraduate degree in kinesiology, a Master of Arts in health promotion and a Doctorate degree in public health and health systems. Taryn is also an Adjunct Professor with the Faculty of Health Sciences at Ontario Tech University. Taryn has spent many years researching and mobilizing evidence to create a supportive environment for Durham's youngest residents to live, learn and play.
Taryn's fulsome understanding of the barriers and opportunities faced by DDSB students to access health, social and educational services make her uniquely qualified to serve the community. Through collaboration and connections, Taryn hopes to contribute to the strong community that is the DDSB and support all students in their journey to reach their full potential.
David Wright, Director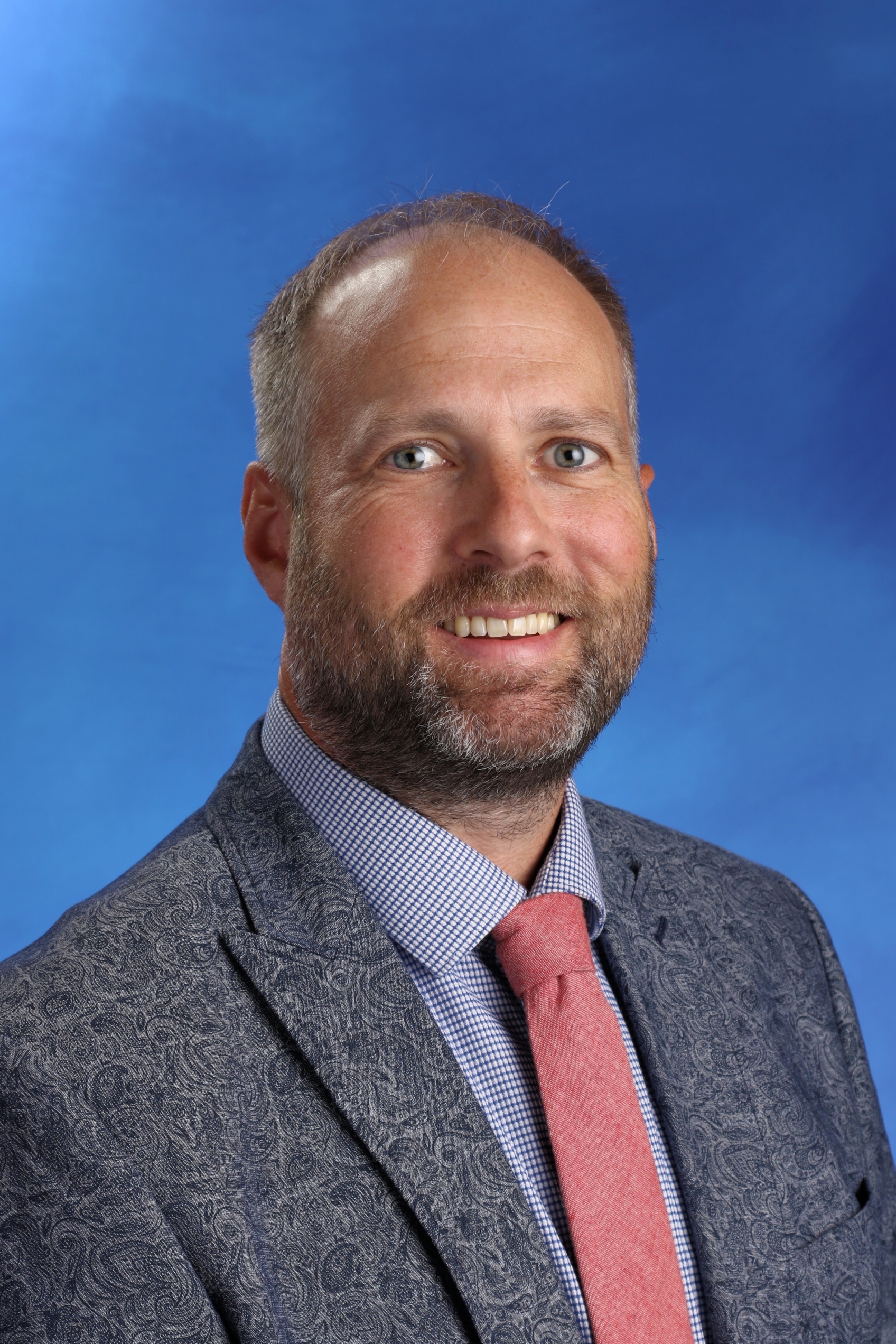 David Wright is Chartered Accountant, with almost 15 years of experience in the education sector in Ontario and is currently the Associate Director, Corporate Services and Treasurer of Durham District School Board. David is a strong public school supporter and sees both opportunity and responsibility when it comes to supporting DDSB school communities. To that end, he is very happy to be working with the Ignite Durham Learning Foundation, focusing on raising funds to remove barriers for students and help them reach their full potential.
Camille Williams-Taylor, Director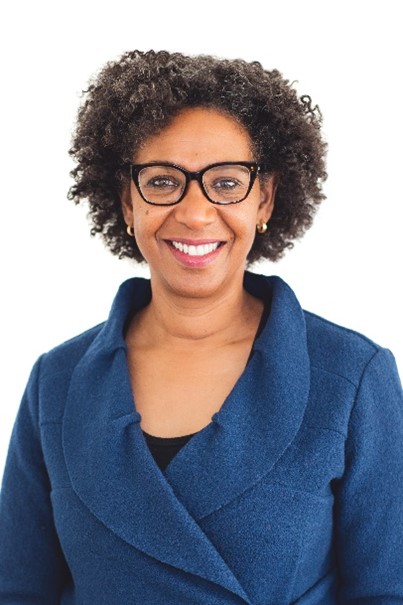 Camille Williams-Taylor is an innovative leader and an accomplished learner who cultivates an environment that embraces creativity, critical thinking and high expectations for learners and staff.
In her role as Director of Education, formerly in Ottawa and now in Durham, she builds a vision for public education that ensures students have the best learning opportunities in a safe and caring environment is Director Williams-Taylor's priority. Her goal is to always influence and motivate colleagues, staff, community partners and students to galvanize their voices and realize their potential.
Her leadership capabilities have evolved through time and experience. In the last three decades, she has been a classroom teacher, a principal, a superintendent, a Ministry of Education student achievement officer and a Faculty of Education course director. She is also a wife and the mother of three daughters. She believes learning happens everywhere, in school, in the community, at home and in families. In every one of her roles, she has learned from students, staff, and community leaders and partners.
As an educational leader she is committed to fostering change, to encouraging young people to leverage their talents and advancing innovative approaches that extend opportunities for all of our learners.
Donna Edwards, Director
A longtime Ajax resident and supporter of many initiatives that seek to create equitable opportunities across Durham Region, Donna is a strong believer in an accessible, equitable, public education system. She believes every child can be successful in whatever path they choose, if provided with quality education in a safe and equitable learning environment. Donna has been a DDSB Trustee since 2010 and is the current Chair of the Board of Trustees. She has been a strong advocate at the board table, in the community, and provincially through the Ontario Public School Board Association.
Within the community, Donna was previously a Board member for the Community Living - Ajax, Pickering & Whitby Association, Special Olympics Ontario - Greater Durham Community Council, and the Durham Down Syndrome Association. She is very involved with Special Olympics Ontario within her community and provincially as a coach and Provincial Convener for Rhythmic Gymnastics. Donna was the Head Coach of the Canadian Special Olympic Rhythmic Gymnastics Team that attended the 2019 World Games in Abu Dhabi, UAE, which brought home a record 32 medals.
Staff
Stacey Lepine-Fisher, Executive Director
Emily Collins, Fundraising Development Coordinator